JUST Arrived - The Totem Acoustic "SKY will make you fly to a whole new level of appreciation. A compact marvel for all types of source mediums, the SKY offers flexibility, livability and lasting acoustic quality. The SKY delivers an ultra-stable performance specifically in critical vocal and definition areas. Slim, trim and visually self-effacing the SKY truly shines with the latest innovations in speaker design. You will be amazed by the ultra-wide spatial performance coming out from such a compact package."
The Sky is a universal tool for translating electrical energy into a natural sound, and it's a lot of fun. REVIEW - The Ear


The following list of reviews and comments provides an entry into the world of the Totem Acoustic Sky . If you have further questions, we invite you to come demo the product in-store.
---

Reviews of Totem Sky Bookshelf Speakers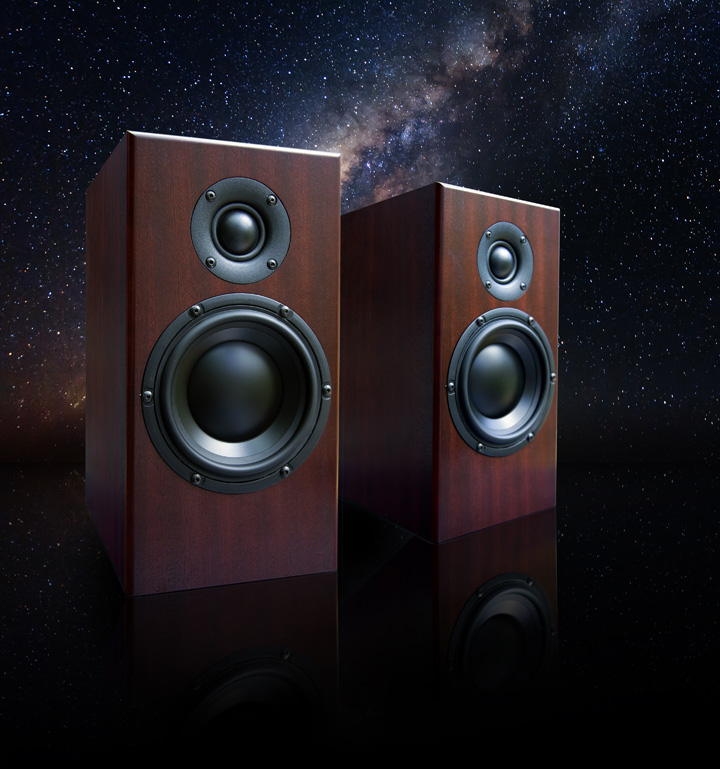 For less than 2k the SKY's offer tonal balance, a warm presentation while still being punchy and dynamic, and are of exceptional build quality. If the attributes you are looking for in a speaker are easy placement, long term listening sessions and the usual exceptional Totem build quality, look no further than the SKY's. They really should be on your audition and want list.
​
---
The Totem Sky is not just made for jazz, pop or classical, it is made to present all kinds of music to listeners who want the best from their sound systems. This two-way speaker is able to throw a large soundstage with even a modestly powered 30 Watt amplifier so long as it's a decent, high quality device. Its transparency brings all of the detail out in a very musical way, never sharp, never dull, and never too heavy.
---
I was duly impressed with the competence of Totem's offering; at its price point I think the Sky Monitor has real potential to become a go-to speaker for folks seeking a compact, easy to place, highly engaging speaker system.
​
---
Totem hasn't veered too far from its characteristically compact and minimal design. The Sky's chassis is hand-assembled and available three finishes - satin white, black and wood veneer. The speakers come with magnetic grilles that you can easily pop off. Around the back, you'll find two pairs of gold-plated terminals so you can bi-wire the speakers.
​
---
I stated earlier that Totem's Sky is a speaker that punches well above its weight – and that's precisely what it does. It manages to combine unexpected weight alongside very effective bass line syncopation, an openness and clarity in drum and percussion, and an articulacy and presence on vocals that are impressive for a small box. They do this without major flaws or vices, and with no nasty colorations, 'splash' or 'boom
​
---